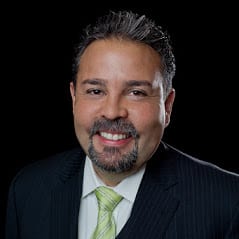 Initiative. Commitment to quality. Performance: Joshua has a track record of exceptional results. At eighteen, Joshua launched his career as the youngest restaurant owner/operator in the history of Santa Fe with the opening of his downtown restaurant, Mucho Gourmet. Four years later, he sold the restaurant and moved to California, where he distinguished himself as the successful manager of a busy Rubio's franchise, and later, as a product knowledge specialist and top salesperson at a Bob Baker auto dealership. His next career move led him to Windemere Exclusive Properties, one of the leading real estate agencies in California, where he was recognized as "Rookie of the Year."
With over 20 years of experience in sales, negotiation and management, Joshua offers a powerful arsenal of skills to both buyers and sellers. Hands-on experience remodeling three homes and nine condos gives him a keen eye for the details of quality construction.
Joshua has earned respect from client and fellow brokers for his professional management of details and willingness to do whatever-it-takes to see a transaction to a successful conclusion. His formula for success: be diplomatic, know your desired outcome, and then organize people and events to make it happen.
Joshua attributes his drive and strong work ethic to the example set by his mother Supreme Court Justice Petra Jimenez Maes, the first Hispanic Chief Justice in U.S. History.
In his free time, Joshua enjoys cycling, hiking, spending time with his family and supporting Santa Fe's creative community.