Barrio La Canada, Santa Fe NM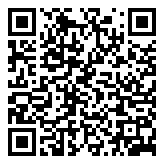 0 Results returned.
Per Page
Longitude :
W106° 6' 49.6''
Latitude :
N35° 39' 26.3''
Extended Copy :
About Barrio La Canada
Location, community, possibility--that's my REALTOR'S gut take on Barrio La Canada. Barrio la Canada is a good, long-term bet for a home purchase in greater downtown Santa Fe, and here's why: It's quiet, but not without activity. Its park, The John F. Griego Vietnam Veteran's Memorial Park, gets good use from kids and picnickers.
I've heard residents describe Barrio La Canada as a typical Santa Fe melting pot: young, old, newcomers, longtimers, families, couples and singles with a range of personal interests and professions. Many homes are in original condition--an open opportunity to create equity with some sweat, savvy and cash--and some gentrified, for those who don't have skills or stomach for remodeling. There are also a few pockets of new construction.
The Santa Fe River, which forms the neighborhood's northern boundary, gives the community charm and definition. Homes on the north side of Paseo de la Conquistadora benefit most from the physical buffer to nearby Alameda, the beauty of the riverbed and, when the river is running, the lyrical sound of flowing water.
Barrio La Canada Schools
The local elementary school is the once struggling Larragoite STEMM, now a magnet school, which has partnered with the University of New Mexico, Highlands University, and the Los Alamos National Laboratory, to reinvent itself. Through "rigorous and relevant instruction in science, technology, engineering, and mathematics", it aims to focus on "real-world problem solving centered on themes of community, caring, and wellness."
Barrio La Canada's middle school is DeVargas; its high school is Capitol. The International Baccalaureate School, Desert Academy, is across the street.
A Cruise Through Barrio La Canada
Shopping and Dining
Agua Fria, which runs parallel to neighborhood's southern expanse, provides easy access to area shopping and dining. Two good nearby restaurants are The Tune-Up Cafe and Counter Culture. Payne's Nurseries north store is just 1/2 block south of the entrance to Barrio La Canada, on Camino Alire.
For census data and statistical information on the neighborhood, go to City-Data.