Historic Guadalupe & Santa Fe Railyard
santa fe, 87501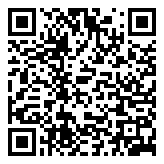 0 Results returned.
Per Page
Longitude :
W106° 3' 8.4''
Latitude :
N35° 41' 2.1''
Town Center
School
University
Extended Copy :
Neighborhood Amenities
Quality of life amenities abound. Within blocks of the core is a range of retail stores, services, and restaurants as well as two cinemas: the luxe Violet Crown Movieplex and the small but potent Jean Cocteau, with an intelligent, nimble roster of offerings. In the summer, there are concerts and outdoor events under the water tower. On Saturdays and Tuesdays, the lively and beloved Farmers' Market, often hailed as one of the top Farmers' Markets in the country, attracts crowds.
Within the ten acres of open space, protected in perpetuity by a conservation easement, is a park beautifully landscaped with over 300 trees and thousands of drought-resistant plantings. There's also a Childrens' Play Area and Outdoor Performance Space, and a public demonstration garden, when the 400 year acequia is flowing.
Arts District
The Santa Fe Railyard Arts District also includes an excellent selection of contemporary galleries and museums. SITE Santa Fe and El Museo Culturale are found here as is one of our favorite galleries, EVOKE Contemporary.
Browse Guadalupe and Railyard District Homes for Sale
Homes in the Historic Guadalupe District vary in size and density, from tiny clustered condos to freestanding single family dwellings, to contemporary live/work lofts. Simple pueblo exteriors hint little at the often unique, charismatic interiors The streetscape is an interlacing of new construction, artful renovations and homes in original condition. Narrow streets and stone walls add to the character of the district.