Casa Solana, Santa Fe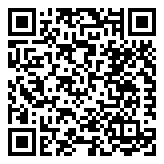 Residential
131 Spruce Street, Santa Fe, New Mexico 87501
Casa Solana home with large back yard and room for gardening or expansion. New roof in 2019. Hardwood floors in all bedrooms. Serene location.
1 Results returned.
Per Page
Longitude :
W106° 2' 21.1''
Latitude :
N35° 41' 29.3''
Extended Copy :
About Casa Solana
As the sincerest indication of our respect and affection for the value and liveability of Casa Solana, Santa Fe, we bought a home there. If you're interested in buying or selling in Casa Solana, let us put our insider knowledge to work for you.
Close to the Plaza, comparatively affordable, blessed with broad streets, mature trees and an old-fashioned neighborly feel, Casa Solana is one of our top picks for a first home, trade-up or investment in downtown Santa Fe. Located about a mile west of the Plaza, Casa Solana's streets finger northward from West Alameda toward the neighborhood's apex at Alamo/Camino de las Crucitas. (The Frank S. Ortiz Dog Park, a popular, off-leash dog play place for pooches, sits on the neighborhood's upper border.) To the west is "Temblon" (which means "shaky, trembling" and, by extension, "Aspen" in Spanish). On Casa Solana's southern border, above the Santa Fe riverbed, is Alto Park with tennis and basketball courts, a playing field, pool and bike paths (The mushroom water feature in the kiddie pool is a big hit with the tots.) On the opposite side of the street, about a block in from St. Francis, is the Casa Solana shopping center: a small strip mall with a variety of useful services including La Montanita Coop (groceries), a laundromat and five distinct restaurants: Annapurna (Chai house and Ayurvedic cuisine); Xiclo (Vietnamese); Masa Sushi, La Dolce Vita (italian/pizzeria) and Home Run Pizza. Other tenants include the Solana barbershop, Undisputed Fitness (gym), a Pak, Ship and Mail outlet, Stag tobacconists, Emmanuel's Picture Frames and Straight-shooting Technologies. During the Spring and Summer, the center hosts the Santa Fe Artists' market. Community services include Gonzales Elementary (more info at Great Schools.Net, Gonzales Elementary) and Police Substation #4 and reserve fire station. Casa Solana community pool, located at 1125 N. Plata Circle is open to all, although the number of memberships is limited.
Casa Solana History
The subdivision itself was established around 1950 with a cache of homes by Allen Stamm, beloved local builder. From the Santa Fe Living Treasures website:
"A visionary as well as a man of immense integrity, character, compassion and humanity…[Stamm] worked always to make [the homes he built] livable, durable, handsome, architecturally sensitive…. His homes featured hardwood floors, vigas, kiva fireplaces, nichos and other traditional touches, plus superlative workmanship. What they did not have was front-yard fences, for Stamm wanted the people living in his houses to know each other. He hired women consultants to design the kitchens. He made places for Christmas trees and highchairs, and built garages that were easily converted into bedrooms for growing families…. He elevated the building industry's standards, here and throughout the state."