Sol Y Lomas Santa Fe NM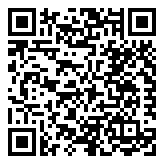 0 Results returned.
Per Page
Extended Copy :
Those wanting a little more house and land without sacrificing proximity to downtown Santa Fe should check out the appeal of Sol y Lomas, Santa Fe NM an established subdivision with an abundance of trees and native plantings located in the southeastern part of the city. Bounded by St. Michael's Drive on the north, Old Pecos Trail on the west, Rodeo Road on the south and St. Francis Drive to the east, Sol y Lomas is well-placed to afford easy access to Santa Fe's major transportation arteries while retaining a pleasant feel of removal. Properties in Sol y Lomas are set on .5 to 1+ acre lots. Homes typically range in size from just under 2,000 square feet to upwards of 3,000 square feet, with 3-5 bedrooms and 2 or more baths. Garages are more common here than in many areas close to downtown. Many properties have studios or guesthouses as well.
Amenities
Although few homes are new –most built between the '50s and the '90s– they are usually maintained with pride. Some enjoy terrific views of the Sangre de Cristo mountains. Runners and walkers will appreciate the Arroyo Chamiso Trail which, in the future, is slated to connect to the city's Rail Trail.
Shopping is close by at Plaza Entrada, whose tenants include an Albertson's Grocery Store, an Office Max, a Starbucks Coffee house and more. A Walgreen's Pharmacy is across the street. View some of the area's amenities via the Walk Score of a centrally located, Sol y Lomas address. Christus St. Vincent Regional Medical Center is near the junction of St. Francis and St. Michael's.
A statistical rundown on the neighborhood is available through the City Data profile of Arroyo Chamiso AKA Sol y Lomas.