Bishops Lodge Hills, Santa Fe NM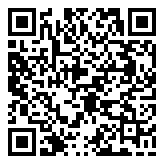 0 Results returned.
Per Page
Longitude :
W96° 17' 13.6''
Latitude :
N37° 5' 24.9''
Extended Copy :
The Bishop's Lodge & Hyde Park Road areas Offer two hotly sought points of appeal: views and proximity to the Plaza. Budgets under 1 million can enjoy the splendors of northside luxury at The Hills and Villa's at Bishop's Lodge. Just 3 miles north of the Plaza, on a gently-rising road that leads to the village of Tesuque, The Hills & Villas at Bishop's Lodge offer exquisite views and abundant recreational options in a gracious yet comfortable country setting. Its 450 acres include 200 acres of open space adjacent to the Santa Fe National Forest. Additional recreational options come courtesy of the historic Bishop's Lodge Resort with riding stables, tennis courts, hiking trails, a workout room, spa, Jacuzzi and pool.
Underground utilities permit unobstructed views for both the Hills (single family homes and homesites) and Villas (the Condos.). Lots for the single family homes (the Hills) run from 1 to 3.3 acres in size, offering a nice buffer between properties. Villas are freestanding with a size and character that belies the idea of a condo. The community is fully gated.
CityData.com provides statistical data on The Hyde Park Neighborhood, defined by Paseo del Monte, Hyde Park Estates. Paseo Primero and Paseo Iglesia
Recreational Opportunities
The Hyde Park recreational area is a popular play spot with hiking and biking trails, picnic grounds, campsites. Dense with ponderosa, pine, and Aspen and rich with a variety of wildlife, Hyde Park is an easily accessible retreat with a faraway feel. The Santa Fe National Forest website has data on facilities and parks in the Hyde Park area.