Las Campanas Santa Fe NM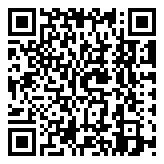 9 Results returned.
Per Page
Longitude :
W96° 17' 13.6''
Latitude :
N37° 5' 24.9''
Extended Copy :
About Las Campanas
Las Campanas is a 4,700+ acre planned community northwest of Santa Fe NM. Life at Las Campanas includes two Jack Nicklaus Signature Golf Courses, an unparalleled Equestrian Center, a well-appointed Spa & Tennis Center and the inviting Hacienda Clubhouse that serves as the heart of the community.
This peaceful setting is home to more than a dozen distinctive neighborhoods, consisting of custom and semi-custom homes in a variety of styles. The Design Review Board ensures that residences fall in step with the community's aesthetic standards. Permitted architectural styles include pueblo, territorial, contemporary and log-cabin homes. Homesites take advantage of the community's exquisitely tended, natural setting and Santa Fe's comparatively mild climate.
Membership
Consider the Possibilities
As the light is considered to be transformative in northern New Mexico so too are the amenities at The Club at Las Campanas. The centerpiece of the Club is the Hacienda Clubhouse, with timeless architecture that pays homage to the region's distinctive Southwest style. Spectacular mountain vistas frame the two Jack Nicklaus Signature golf courses, where long drives and beautifully designed putting surfaces make great golf an everyday experience. Health and wellness have a home at the Club's Fitness & Tennis Center, and a comprehensive tennis program offers members friendly competition and instruction. The world-class Equestrian Center is a remarkable facility with unsurpassed horse accommodations, expert instruction, and camaraderie - certainly one of the finest in all of the Southwest.
The membership at The Club at Las Campanas is a warm reflection of Santa Fe's distinct Southwest location and personality - hospitable, informal, and layered with cultural nuances and fascinating personal stories. This diverse group of members, from all over the world, find meaningful new friendships, connections, and experiences through club life. Welcome to the most distinctive community in the City Different.
Learn more about the community through the Las Campanas Owners' Association Website.