Vista Encantada Santa Fe NM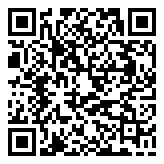 Residential
221 Camino del Norte, Santa Fe, New Mexico 87501
Designed by Lorn Tryk Architects and built in 2015, this three-bedroom home is set amid mature piñon and juniper in a lovely wooded area and is filled with fine finishes and sophisticated Southwestern style. The single-level open floor plan allows for easy entertaining and quiet day-to-day living.
Residential
330 Circle Drive, Santa Fe, New Mexico 87501
One of Santa Fe's premier locations on the Circle Drive ridge and 360 degree views! The main residence was built by Governor Dempsey's daughter in late 1950's and remodeled in early 2000's embracing an old world décor. Main home features 3 bedrooms, 2 baths, den, office, intimate dining room and approximately 3,000 square feet.
Residential
1022 Governor Dempsey Drive, Santa Fe, New Mexico 87501
This property is one of the preeminent homes in this north side neighborhood near the Governor's Mansion. Tucked away from the road with a gated, private entry and hidden behind a beautiful courtyard wall. Surrounded with mature landscaping and large trees, it makes you feel like you're in the woods of the Santa Fe National Forest yet you're a five minute drive from the Historic plaza.
3 Results returned.
Per Page