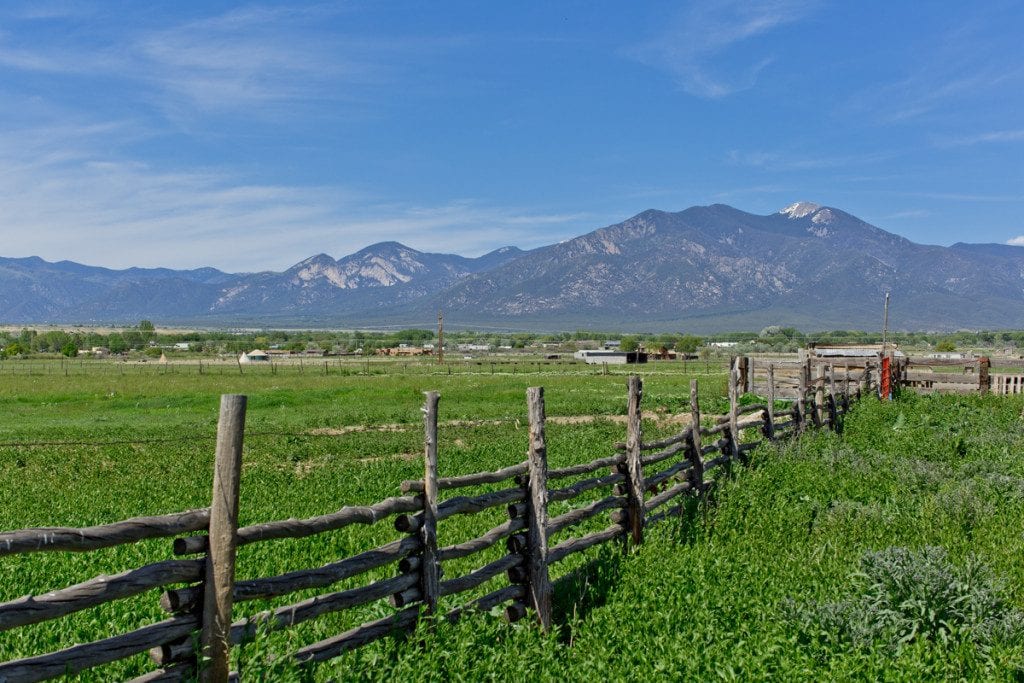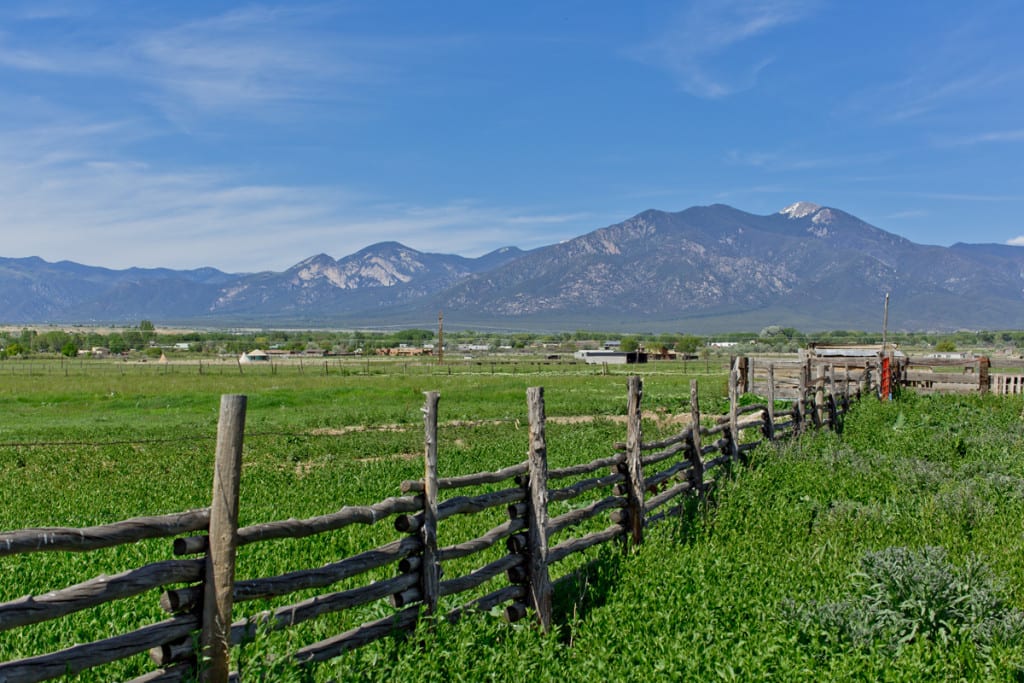 "The moment I saw the brilliant, proud morning shine high up over the deserts of Santa Fe, something stood still in my soul… . There was a certain magnificence in the high-up day, a certain eagle-like royalty… . In the magnificent fierce morning of New Mexico one sprang awake…and the old world gave way to a new… . There are all kinds of beauty in the world…But for a greatness of beauty I have never experienced anything like New Mexico."
—D.H. Lawrence
Farm And Ranch
Lot 1 Section 17, 20, Tn 26 N, Rg 05E, Canjilon, New Mexico 87515
Forest Service boundary on this 100 acres with 3 ponds, lots of open meadow and lots of trees and rolling hills. Great property for horses, Alpacas or any animals you might want to raise. The ponds attract Elk, deer and Turkey. Also would make for a great building site for your home while enjoying the views, the serenity of the land and the forest boundary for that extra privacy.
Farm And Ranch
Rio Grande Gorge Ranch, Amalia, Colorado 81134
279 +/- deeded acres with 3/4 mile of gorgeous river! Stunning 360 degree views of the Sangre de Cristos and Ute Mountain. Monster brown trout and huge Northern Pike! Just upriver from the BLM's Wild and Scenic River Area and the confluence of the Red River. The property contains a private trailhead that provides rare river access within the gorge. Historic gauging station.
Farm And Ranch
TBD HWY 64/84, Los Ojos, New Mexico 87551
One of the best home site on this 41+ acre tract will give you 360 views of great mountains views, sunsets and sunrises. The property has several lateral irrigation acequias and several separate pastures. Perfect for farming and raising vegetables. There are two access points, one from Hwy 64/84, and the other from State Hwy 573 to Ensenada.
Land for Sale in Santa Fe, NM should be an exclamation, not a statement. This is, after all, the "Land of Enchantment."
Many begin their love affair with Santa Fe land through loving the Santa Fe sky: that great theater of hue and drama. Double rainbows, the vast, star-studded evenings, and what Lawrence described as the "brilliant and unchallengeable purity" of the light that sunshines over 280 days a year: the Santa Fe sky is cupid's arrow. The majesty of the mountains and the sweet smell of pinyon unleashed after a rain complete the spell. Whether your desire is for an eagle's aerie off the road to the Ski Basin, a spread for your horses, or an in-town lot, the right piece of land for sale in Santa Fe NM is there to be discovered.