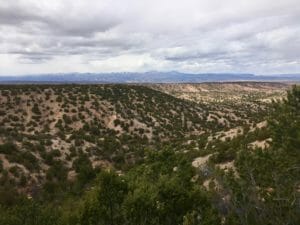 Tesuque is a good choice for people who want Santa Fe amenities close-at-hand, yet prefer a more rural feel. From the tiny village itself to the lush valley near the river, to the pinyon-juniper studded hills toward Chupadero, Tesuque offers a variety of landscapes and lifestyles. Properties range from bucolic horse farms to expressive little cottages, to pastoral estates, upscale condos and hilltop mansions with breathtaking view
Removed but not remote
The potential for privacy is one of Tesuque's points of appeal. Some homes are set off meandering little lanes. Some spread over large lots behind tall gates or long fences.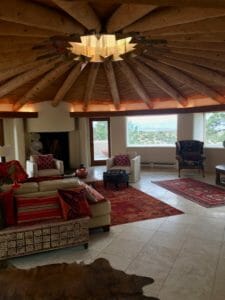 In Vista Redonda, acres of land and big horizon views make homes feel far removed from the rush of city life. Los Caminitos, Pueblo Encantado, and Bishop's Lodge Hills and Villas offer another route to security and seclusion.
How to get there
To get to Tesuque from downtown, take the 285 north. Or follow Bishop's Lodge Road. A pleasant bike ride in summer months, the road crests and falls the six-mile stretch from Santa Fe. Along the way, it winds past cottonwoods and Shidoni's outdoor sculpture garden.
Where to eat
In the village, foodies can get their fix at El Nido or the Tesuque Village Market. The oldest restaurant in the area, El Nido shuttered its doors for several years. It then reopened with a revamped interior and a fresh menu: an intersection of farm-to-table produce, wood-fired meats, and northern Italian cuisine. The Tesuque Village Market is a restaurant, bar and convenience store with a deep patio perfect for Sunday brunch and afternoon margaritas.
Tesuque's varied, easy-going nature attracts a broad mix of people from old families to artists, celebrities, and horse lovers. (And if you're wondering, it's pronounced Teh-SUE-Kay). It's a sleepy village with a hip dimension, for those who favor their country with a little bit of rock-and-roll.